Life Insurance
Everybody who earns an income should consider Life Insurance. A loss of your income is a loss to the household.
If you think about it you insure all the important things in your life, such as your home, your car, your phone, so why not insure your life?
Whether you're looking for protection for your family or cover for your business, we can help you find the right life insurance plan that suits you.
If you died prematurely, would your family have the money needed to pay for their financial needs, for their food, household and utility bills? Would there be sufficient money in place to clear loans, bills and funeral expenses leaving your family debt free following loss of a loved one? Would there be financial protection to support your partner or your family against financial struggle until your children are fully educated? Considering this, is Life Assurance your No.1 priority?
Our quick and simple Life Insurance review process will only take up to 10 minutes.
Level Term Cover
This provides a lump sum payment to your family in the event of your death. This is the most popular form of life cover.
Level Term Cover provides a fixed benefit & premium over a specified number of years. The cost and sum assured remain the same for the entire term of the policy.
If there is no pay out during the term of the plan, the policy ceases.  Although there is no cash-in value and only pays out on death of the individual during the specified term of the plan, it provides peace of mind to you and your family that you are financially protected.
With this policy in place, you can guarantee that your loved ones will be paid a chosen amount of money and maintain their standard of living should the worst ever happen.
Convertible Term Cover
Like Level Term, this provides a lump sum payment to your family in the event of your death. The benefit and premium will still remain the same throughout the chosen term of cover.
A convertible option allows you to continue your policy after the initial policy term for another specific term or to change it to a whole of life policy, both without having to provide further medical evidence.
This is very advantageous, if your health deteriorated over the initial term, then the availability of continued cover is still guaranteed. The extra cost for convertible term compared with level term is very minimal for what it provides (typically about 5-10%) depending on age and smoking status.
Whole of Life Cover
Whole of life cover as you'd comprehend is an insurance plan that lasts for the policy holders lifetime, and is not limited to a specific term. If you pass away the policy will provide a lump sum payment to your family or dependents. It can also provide tax-free inheritance planning cover for your family, so as not to impact their inheritance (33% inheritance tax liability).
Whole life cover does not cover you for serious illness. If you are diagnosed with an illness that is financially draining, you will not be protected by Whole of Life Insurance. We strongly advise that you take out separate policies to cover serious illness and income protection.
Life Insurance Cover Types
Single Life Insurance Cover
Single cover insures one person only. If that person passes away, the policy pays out, then the life insurance policy ceases.
Joint Life Insurance Cover
Joint cover insures two people under one policy. It will pay out on the first death of either joint insured person, the policy then ends when the first person dies.
Dual Life Insurance Cover
Dual cover insures two people under one policy. It will pay out on the death of both insured persons during the term of the policy. Payment to one person on the policy does not affect the benefit of the second person for dual cover, almost as if they each had single policies.
Index Linked Cover (Optional)
This is an optional facility designed to increase your benefits & premiums on an annual basis to protect against inflation – in keeping in line with the cost of living. The increase is normally at 3% or 5% pa, depending on the company, with the option to stop the facility during the term of the policy.
How much does Life Insurance cost?
The cost of your Life Insurance policy has several deciding factors such as the amount of cover you choose, your age, how many years you want the policy to run for, your current state of health, and depending on if you want single life cover or joint/dual life cover. Smokers will also pay a higher premium for cover than non-smokers.
How do we choose your provider?
This depends on several factors, such as:
– Your age.
– If you're a smoker.
– If you have children.
– If you're single.
– If you're employed.
– If your partner is employed.
– Your current state of health.
– How much you earn annually.
– If you have a mortgage.
Options when Serious Illness Cover is added to Life Insurance
Accelerated Serious Illness Cover
With this option, The Serious Illness benefit is taken from the benefit of life cover. So that the death benefit is reduced by the amount of any Serious Illness claim.
Standalone
With this option, The Serious Illness benefit is a separate benefit alongside the life cover. So that a claim for Serious Illness benefit will not affect the benefit of Life Insurance, which will still remain in place once the serious illness is paid out.
Guaranteed Insurability
As you carry on living your life, Certain events may occur (Listed below) which mean you want to increase your life cover amount. But depending on health, another policy could be too expensive for you.
This option allows you to increase your life cover amount without having to answer any medical questions.
Marriage
Inheritance tax for your loved ones increases (Except if this is due to the removal of a tax exemption)
Birth or legal adoption of a child.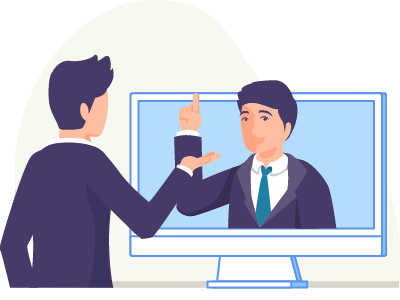 Speak With an Agent
Call our Qualified Financial Advisors who will aid you in completing a full Life Insurance, Pension or Mortgage Review. 
Request a Review
Click below to schedule an appointment. Our Qualified Advisors will review your policy and advise you if you are overpaying or if your current policy is suitable and sustainable into the future.
Put You & Your Family in Good Hands