Mortgage Protection
A decreasing form of Life Insurance, tailored to pay off the outstanding balance of your mortgage in the event of your death during the term of your mortgage loan.
Mortgage Protection Overview
Mortgage Protection is a cheaper, decreasing form of Life Insurance, tailored to pay off the outstanding balance of your mortgage in the event of your death during the term of your mortgage. Mortgage Protection runs for the same length as your Mortgage.
Placing the right cover to protect your home is essential, and it is a requirement by your Mortgage lender to have protection in place for your home.
Your premiums will be fixed and frozen for the full term of the policy.
Who can be covered?
Single Cover: 

Only one person is covered under the policy. If this person dies within the term of the policy – The cover amount will be paid to the policy holders estate or lender (Whichever chosen)

Joint Cover: 

Two people are covered under the one policy. But only pays out on one death. For example "Joint Life, First death" will pay out when the first person dies, and nothing when the second person dies.

Dual Cover: Both people are covered under this policy and is a popular choice as it comes at no extra cost compared to Joint Life Cover. It pays out on the first death and second death.
Do you have to get Mortgage Protection from your lender?
Absolutely not. In fact, We recommend you do not take out Mortgage Protection from your lender, as their premium will be much higher than other providers. We will find you the cheapest quote available to you. Showing you a price comparison with all optional extras available to you.
How long does it take to switch?
It won't take long at all with us, as you can digitally sign your documents online (With optional guidance over the phone). Which means that once you've signed.. We submit your documents with urgency to your chosen Insurance provider and it'll be through in no time, so you can then provide proof to your Mortgage lender if it's a new policy, or just enjoy your savings.
Can I get Serious Illness added to my existing Mortgage Protection policy?
During our review Serious Illness Protection can be accelerated to your Mortgage Protection, that in the event of a specified serious illness some or all of the outstanding amount of your mortgage (whichever amount is chosen) can be paid off to release the burden of mortgage repayments while you are recovering.
It is important to note that mortgage protection does not cover your actual mortgage repayments if you cannot work due to sickness or redundancy. In this instance, you would need 'mortgage repayment benefit' available from your lender which can be built into your mortgage repayments.
What cover should I consider if I have an interest only Mortgage?
With an interest only mortgage, the amount owed to the lender never reduces as only the interest owed is repaid every month, with the capital paid at the end through an endowment policy or secured on another property (ie; holiday or rental home).
If you have an 'Interest only' mortgage, a Level Term Life Cover policy should be considered rather than a mortgage protection policy, as this pays a fixed rather than a decreased benefit, ensuring there is always enough cover to clear the mortgage in full, in the event of the death of the policy holder.
What should should I consider if I have a repayment Mortgage?
This is a mortgage where the amount of loan decreases over the term of the policy through the payments of capital and interest on the mortgage loan.
Mortgage Protection is a low cost life cover benefit which decreases each year in line with the decreasing value of your mortgage, with the premiums remaining the same throughout the term of the policy. It is suited to those whose principal concern is to ensure the mortgage is paid off in the event of their death.
Although, Mortgage Protection is cheaper than Level Term Life Cover, individuals with other commitments, and those with a family normally opt for a more substantial form of life cover, where affordability allows it, to cover the financial needs of their family.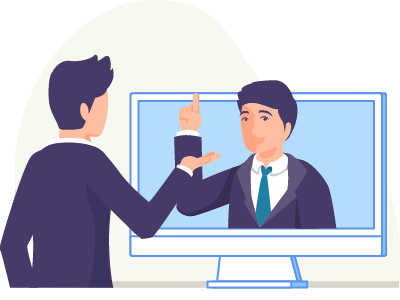 Speak With an Agent
Call our Qualified Financial Advisors who will aid you in completing a full Life Insurance, Pension or Mortgage Review. 
Request a Review
Click below to schedule an appointment. Our Qualified Advisors will review your policy and advise you if you are overpaying or if your current policy is suitable and sustainable into the future.
Put You & Your Family in Good Hands
Get In Touch
Get the advice you require in minutes from our fully qualified Financial Advisors.