Pensions
We review every kind of Pension, with the aim to simply save you money by to ensure you get what you're expecting from your Pension.
Why Review?
If you haven't reviewed your Pension, you could receive less than you're expecting on a monthly basis. As you get closer to your retirement it also might make sense for you to increase your monthly contributions as life expectancy has increased over the last 20 years.
You could Reduce Charges
Over the last 15-20 years, pension plans have developed immensely, and one of the main changes is that much lower charges exist with modern pensions. These charges have a direct impact on your returns & benefits you receive from your fund.
Are you still paying enough?
If you started your pension a number of years ago.. Due to inflation, would your monthly pension be enough nowadays? Enough to cover any bills you may still have after you retire?
State Pension
The maximum state pension is currently 248.30 per week. Also the state pension age is also rising. For people due to retire in 2028 onwards, they won't receive  state pension until age 68. So you're looking at low benefit levels and also now waiting longer for them to start.
Save half your age
As a very rough rule of thumb, you should be aiming to save "half your age" percentage wise. So at age 40, you should be saving 20% of your income into a pension. So if you haven't reviewed your pension recently, you might need to increase what you're paying.
Regular Premiums
Regular premiums are much easier to bear. It can be very challenging for self-employed people to find the spare cash to make annual contributions to their pension at the same time as they're faced with their tax bill. Smaller balancing contributions at the tax deadline can be easier.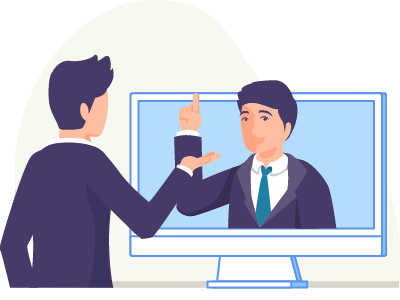 Speak With an Agent
Enter some quick details and you can request a call-back from one of our Qualified Financial Advisors who will aid you in completing a full Life Insurance, Pension or Mortgage Review. Or call us on the number below.
Request a Review
Click below to input your current policy details. Our Qualified Advisors will review your policy and advise you if you are overpaying or if your current policy is suitable and sustainable into the future.
Put You & Your Family in Good Hands