Whole of Life Insurance
Whole of Life cover is a type of Life Insurance without a a fixed end date. It can also be used to offset Inheritance Tax.
Whole of Life Cover
Whole of life cover as you'd comprehend is an insurance plan that lasts for the policy holders lifetime, and is not limited to a specific term. If you pass away the policy will provide a lump sum payment to your family or dependents. It can also provide tax-free inheritance planning cover for your family, so as not to impact their inheritance (33% inheritance tax liability).
Whole life cover does not cover you for serious illness. If you are diagnosed with an illness that is financially draining, you will not be protected by Whole of Life Insurance. We strongly advise that you take out separate policies to cover serious illness and income protection.
Life Insurance Cover Types
Single Life Insurance Cover
Single cover insures one person only. If that person passes away, the policy pays out, then the life insurance policy ceases.
Joint Life Insurance Cover
Joint cover insures two people under one policy. It will pay out on the first death of either joint insured person, the policy then ends when the first person dies.
Dual Life Insurance Cover
Dual cover insures two people under one policy. It will pay out on the death of both insured persons during the term of the policy. Payment to one person on the policy does not affect the benefit of the second person for dual cover, almost as if they each had single policies.
How much does Life Insurance cost?
The cost of your Life Insurance policy has several deciding factors such as the amount of cover you choose, your age, how many years you want the policy to run for, your current state of health, and depending on if you want single life cover or joint/dual life cover. Smokers will also pay a higher premium for cover than non-smokers.
How do we choose your provider?
This depends on several factors, such as:
– Your age.
– If you're a smoker.
– If you have children.
– If you're single.
– If you're employed.
– If your partner is employed.
– Your current state of health.
– How much you earn annually.
– If you have a mortgage.
Savings Option
If for any reason your circumstances change over time, such as no longer being able to afford your cover, or inheritance tax no longer being a concern.. You might decide to stop paying your premium before you die. Which normally means you get nothing back.
With a savings option – Provided you've had your policy for 15 years and consistently paid it, you are guaranteed money back if you cancel or stop paying your policy.
This option costs an extra 10% on your premium and must be included when you take out your policy – It cannot be added at a later date.
Your options are – Receive a reduced lump sum on death, or you can take an immediate cash payment.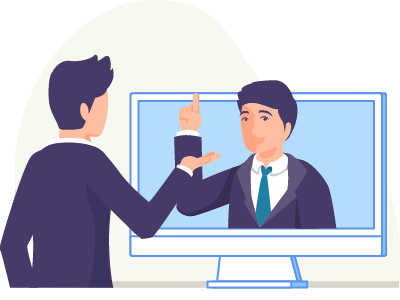 Speak With an Agent
Call our Qualified Financial Advisors who will aid you in completing a full Life Insurance, Pension or Mortgage Review. 
Request a Review
Click below to schedule an appointment. Our Qualified Advisors will review your policy and advise you if you are overpaying or if your current policy is suitable and sustainable into the future.
Put You & Your Family in Good Hands